Glenmore Farms provides pollination services for fruit growers in Nova Scotia.

Glenmore will be marketing bumblebees to supplement and enhance the pollination of honey bees and leaf cutter bees already being used extensively by wild blueberry growers throughout the province.

Bumblebees will enhance the effectiveness of your existing pollinators and will provide an insurance if the honeybee population continues to decline.

Contact Todd Burgess at (902) 890-1193 for more information about bumblebees, how they can help and about Glenmore's services.
Now available! Click here for information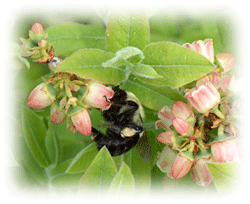 Pollinating!